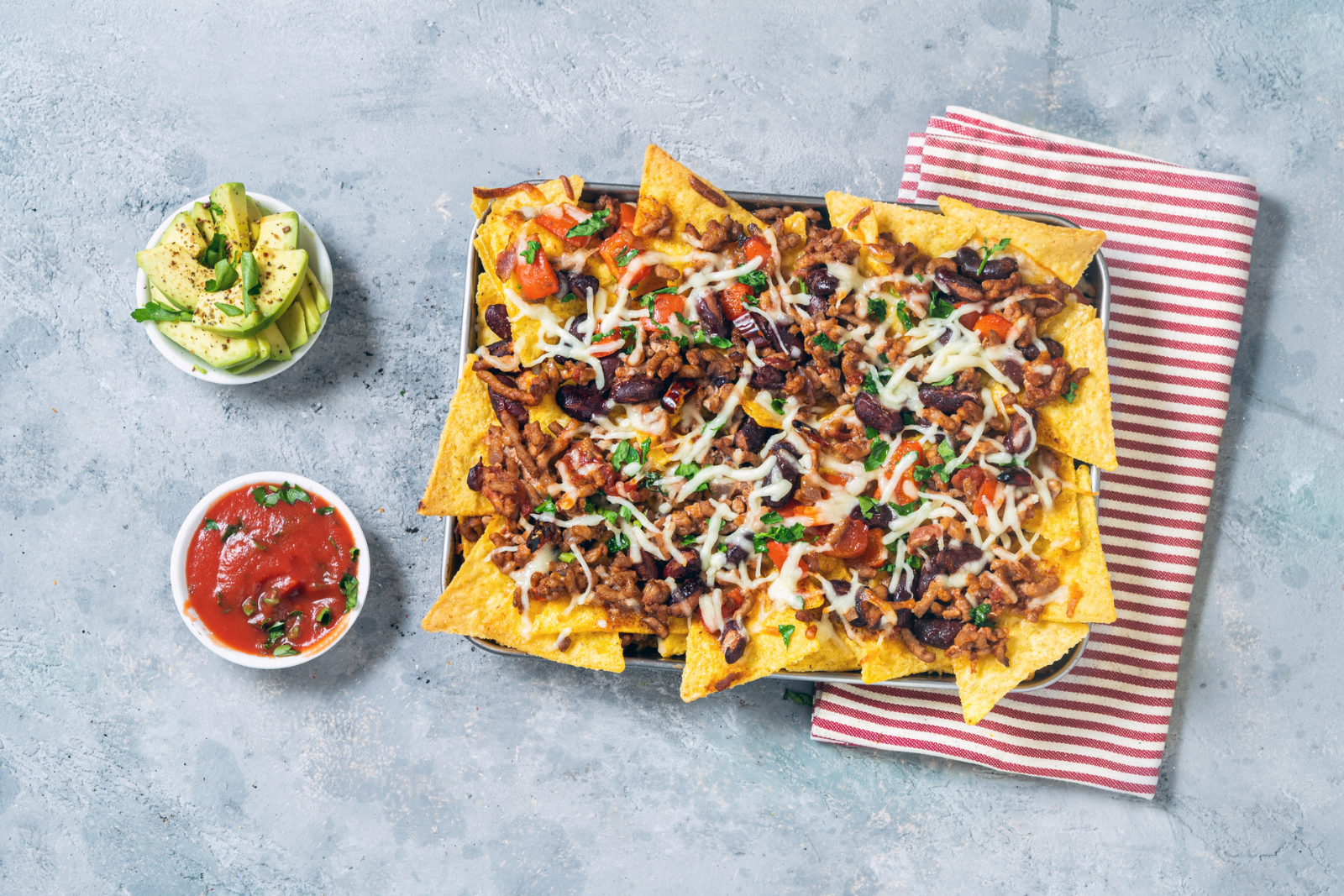 There are so many great reasons to get the kids involved in the kitchen. It's an excellent bonding experience you can do together, filled with plenty of laughs and fun. From the basics of cooking to hand-eye coordination, there are also so many skills that can be taught in the kitchen. Who knows, they might even end up being the next Jamie Oliver or Nigella Lawson and will end up cooking you mouth-watering dishes one day!
That said, it can be tough to tear the kids away from their screens to join you in the kitchen. It's important to make it a fun and collaborative experience! This easy nachos dish is the perfect recipe to cook with the kids. From arranging the corn chips to pouring on the cheese and layering on the toppings, there are plenty of ways to get them involved. Read on how to make this kid-friendly Mexican classic.
Serves: 6
Prep time: 10 minutes
Cook time: 30 minutes
INGREDIENTS:
500 grams beef mince
1 bag of corn chips
2 cups tasty cheese
200 grams cherry tomatoes, chopped
Mexican beef seasoning
½ red onion, chopped
½ avocado, chopped
Sour cream to serve
Instructions:
Pre-heat the oven to 200 degrees. Spray a baking tray with oil or use a glass container, and spread out half of the corn chips evenly. Put in oven for 5 minutes or until chips are slightly golden.
Heat oil in a frying pan and add half the onions. Cook until fragrant, then add the beef mince — breaking it up with a wooden spoon. Add the Mexican beef seasoning and ensure all mince is covered. Cook for 7 to 10 minutes or until mince is browned.
Take corn chips out of oven and spoon mince evenly throughout. Cover with grated cheese, and remaining corn chips. Return to oven.
Meanwhile, make the salsa by combining the red onion, cherry tomatoes and avocado.
Cook nachos for another 7 to 10 minutes, or until cheese is melted and crispy. Remove from oven and spoon the salsa and sour cream evenly throughout. Voila, you're ready to serve!
You can get all the ingredients you need for this kids' nachos recipe from Indooroopilly Shopping Centre stores including Woolworths, Coles, ALDI, Indooroopilly Fruit and Andrews Indooroopilly.