Bed Bath 'N' Table Christmas Collection
Get that festive feeling with Bed Bath N' Table. From glistening ornaments and wreaths to gifts for your loved ones, transform your home into a Christmas wonderland with their exclusive collection, no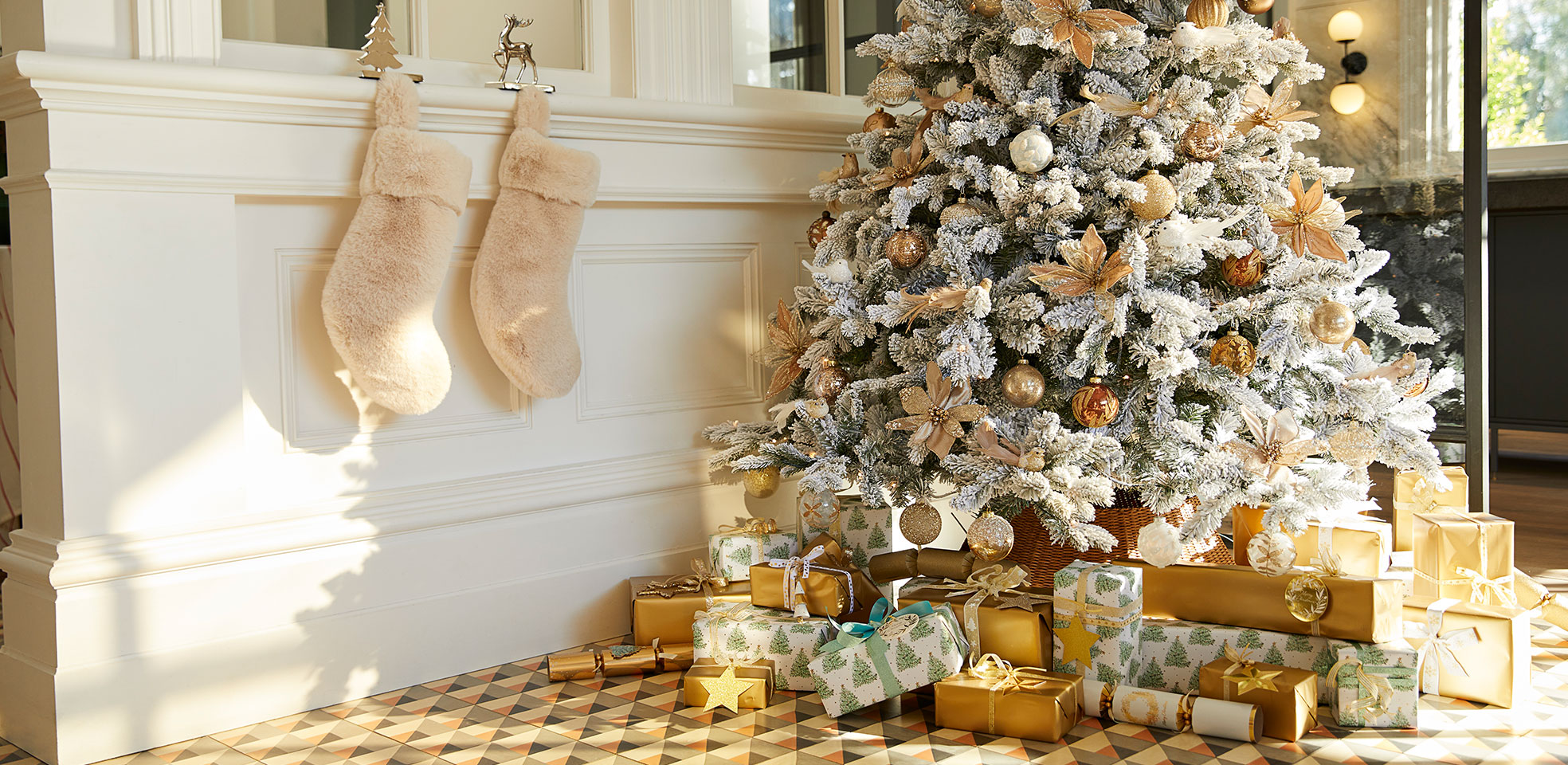 Bed Bath N' Table are so excited to share their exclusive Christmas Collection for 2023.
To help you get that festive feeling, their range includes three Christmas themes with their own distinct styles: Festive Forest, Merry, and Northern Lights.
Festive Forest Collection:
Create a whimsical Christmas style with Bed Bath N' Table's
Festive Forest collection
. Gold and bronze details pair with forest greens and dusted pinks for a Nordic aesthetic with an Australian twist. Handcrafted ornaments, natural textures, and enchanting woodland motifs offer storybook charm and a sense of nostalgia.
Merry Collection:
Celebrate Christmas with the timeless elegance of Bed Bath N' Table's
Merry collection
. Rich shades of red and green paired with shimmering gold highlights create a classic and sophisticated style. From heritage nutcrackers to evergreen branches with pops of holly, embrace festive traditions to create a celebration to remember.
Northern Lights Collection:
Transform your home into a festive wonderland with Bed Bath N' Table's
Northern Lights collection
. Tranquil yet joyous, a colour palette of ocean blues and sparkling frosted whites creates an enchanting Christmas feel. Glittering details and delicate ornaments twinkle against pine berry greenery and hints of silver.